Holy Week & Easter 2021
Holy Week & Easter 2021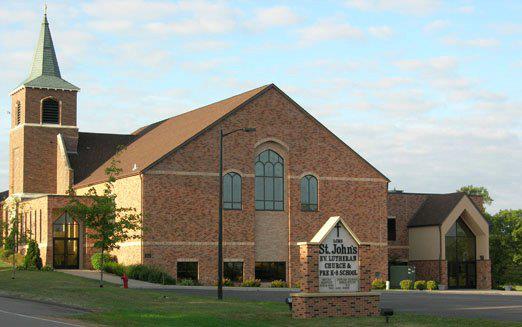 The Tentative Plan for
Holy Week & Easter Day
The Resurrection of Our Lord is the greatest festival of the Church Year. Last year we had no public services with the Sacrament of the Altar, it was all limited to Services of the Word streamed over the Internet. This year our services are back in-person and the news regarding the Coronavirus does seem to improve daily. Thanks be to God! No doubt this Easter will be one to remember even as some practices are still different and numerous protocols still in place.
We know these inconveniences are unappealing and often lag behind the public changes that are regularly coming out from local authorities. So we ask again for your patience and cooperation with us, your pastors and church leaders. Please review the protocols and Q & A below before signing up for the services you wish to attend.

Protocols for Attending Public Worship
A PRIMARY CAVEAT: Is attending Church safe? We cannot guarantee that. Even if all the protocols were followed perfectly all the time, attending a worship service should still be considered an activity that risks exposure to Covid-19.
+ multiple households are present
+ services are longer than 20-30 minutes
+ attendees are seated instead of ambulatory (the difference between church and shopping)
+ the sanctuary is a closed, indoor space with limited ventilation
We want every attendee to understand these risks and use their own free choice in making their decision. What we do not want is for people to attend believing or feeling it is "safe" when there is definite risk associated with it.

SICK: If you are sick or symptomatic you must stay home until well. It will be very tempting to say, "I'm sure it's just a cold, I don't want to miss Easter again." People have been very good about not attending Sunday services if they notice symptoms. In other churches it has been weddings and funerals where people downplay their symptoms, attend the once-in-a-lifetime services, and outbreaks occur. A holiday like Easter has that potential, so we ask every individual to be thoughtful, aware of their symptoms, and act responsibly.

MASKS: Churches are not exempt from the Governor's "Mask Mandate". The exemptions that are provided in his executive order are:

"Individuals with a medical condition, mental health condition, or disability that makes it unreasonable for the individual to maintain a face covering… [and] children who are five years old and under". (section 8, "Exempt Individuals")

"When testifying, speaking, or performing in an indoor business or public indoor space, in situations or settings such as theaters, news conferences, legal proceedings, governmental meetings subject to the Open Meeting Law (Minnesota Statutes 2019, Chapter 13D), presentations, or lectures, provided that social distancing is always maintained." (sec. 10, "Circumstances where mandatory face coverings may be temporarily removed", letter C.)

These exemptions mean that your pastors can remove their masks to lead the Service when meeting physical distance guidelines, as we have been doing. These also mean that you may see fellow members who cannot wear a mask for medical reasons. Please be mindful that they may wish to be present at church, but are not obligated to reveal why they are not wearing a mask. Likewise, the pastors and Safety Team members of St. John's have no authority or ability to police who has legitimate exemptions. We cannot and will not ask for your reasons if you arrive without a mask. Do not worry about your medical or mental health privacy being invaded. We expect all the members of the Body of Christ to act in good faith and in accord with their conscience, so we will extend the same good faith toward you. Beyond our inability to police exemptions, St. John's pastors and volunteers also have no possible way of enforcing this mandate on members or visitors who choose to attend without obeying the Governor's mandate.

ATTENDANCE LIMITS & PHYSICAL DISTANCING: The maximum attendance limits that you see on the sign-up are our Deacon Council's best estimates that could meet the two criteria: less than 50% of seating capacity and able to physically distance. It is the responsibility of attendees to space themselves out household by household, utilizing all available space. If a service is at its limit the Pastors, Safety Team, and Ushers can use their discretion to admit and find seating so that no one is turned away.

SINGING: MN Department of Health does not recommend congregational singing, but does state that if a congregation sings masking and distancing are required.

HYMNALS: MN Department of Health has stated that sharing hymnals across services "poses no significant risk of spreading Covid-19" so we do use hymnals during the services. We ask you to leave them on your pew seat as this helps us target out cleaning in between services.

Questions & Answers
Is there a limit to the number of services I can attend over Holy Week? No, just sign up for each of the separate services.

Will services be Live Streamed? Yes, we will Live Stream each unique service setting. They will be available at www.facebook.com/STJLutheran/Live

Can visitors attend? Yes, please sign up and also get in touch with the Church Office or Pastors if you have any questions before your visit.

What if the government or the church needs to change services or attendance? If people sign up on Sign-up Genius with their email and phone number we should be able to easily contact you. We will also email the congregation email list (notify secretary@stjlutheran.org if you need to be added to that). And we will update this page of the website. Check back often if you want to verify details.

Sign-up Genius Assistance: If you or someone you know does not have internet access or has struggled with Sign-up Genius, please have them call the Church Office where our staff will be happy to sign them up for a service. Also, if you need to swap, delete, or add people to an entry, they can assist you.


Services & Sign-ups
Maundy Thursday
– April 1 at 7:00 p.m.
Sign up
HERE
Good Friday
– Chief Service of the Word at 12:30 p.m. on April 2
with Concordia University
Christus Chorus
singing the Passion according to St. John
Sign up
HERE
Good Friday
– Tenebrae Vespers at 7:00 p.m. on April 2
Sign up
HERE
Easter Vigil
– Saturday April 3 at 7:00 p.m.
This year we will conclude the Vigil with Holy Communion (using individual glasses) so that there will be an additional opportunity for those to attend and receive the Supper who may be hesitant to attend on Easter Sunday with the greater number of people being in attendance.
Sign up
HERE
Easter Sunday
– April 4, three services at 6:00, 8:00, and 10:30 a.m.
Sign up
HERE